Subsurface site conditions can make or break projects, which can cause delays and bust budgets. AIMRIGHT provides a full range of geotechnical field investigation and sampling capabilities to evaluate conditions and soil/rock behaviors so your projects progress as intended. We design and implement field investigation programs, so your project goals are met.
Through our sampling and laboratory testing of soil and rock, we determine the site conditions to ensure proper infrastructure is designed for your project. For every project, our team drills deep exploration borings to retrieve and study soil and rock cores to give you the most accurate site specifications.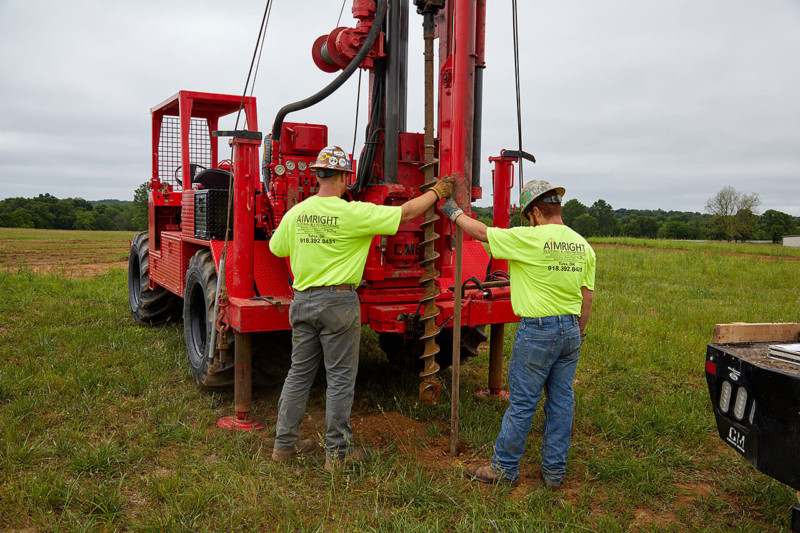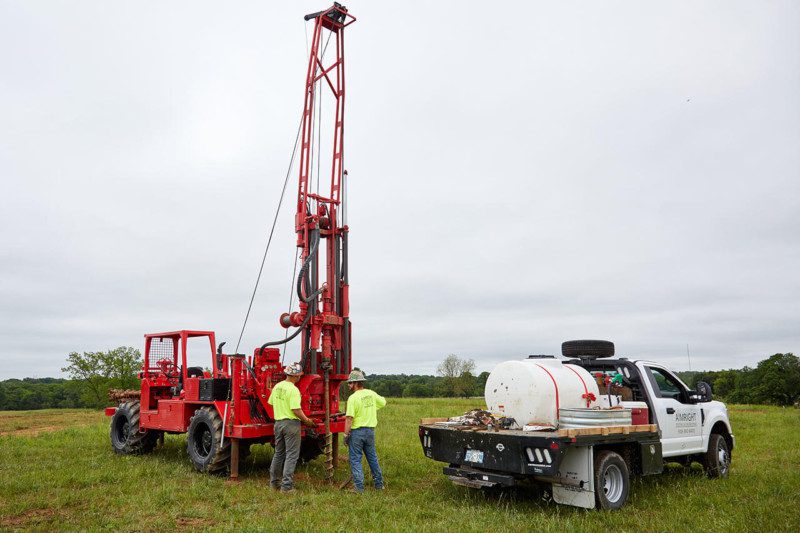 AIMRIGHT's engineering design-laboratory testing programs characterize subsurface conditions such as compressible soils beneath proposed structures, weak bedrock foundations, and weak soil and rock slopes. To predict soil behavior under proposed construction conditions, we evaluate shear strength, compressibility, expansion potential, as deemed appropriate.
AIMRIGHT has the capability of determining dynamic soil properties using index properties such as gradation, Atterberg Limits, moisture content, and dry density testing. We use California Bearing Ratio (CBR), as well as other qualified tests and software programs for pavement design and construction projects.
ATV Drilling Rigs
We are dependable, cost effective, and successfully meet your project and budget requirements. Whether you're building a single-story structure, a skyscraper or evaluating existing pavements, foundations or dams, we can help. Our drilling crews' experience includes obtaining subsurface soil, rock and groundwater information and our geotechnical engineers use that information to evaluate the impact on the design and construction of your project.
Our experienced drill crews perform:
Standard Penetration Tests (SPT)
Rock Coring
Hollow Stem Drilling
Solid Stem Drilling
Wire Line Coring
Direct Push Sampling
Air Rotary Drilling
Mud Rotary Drilling
Instrumentation Installations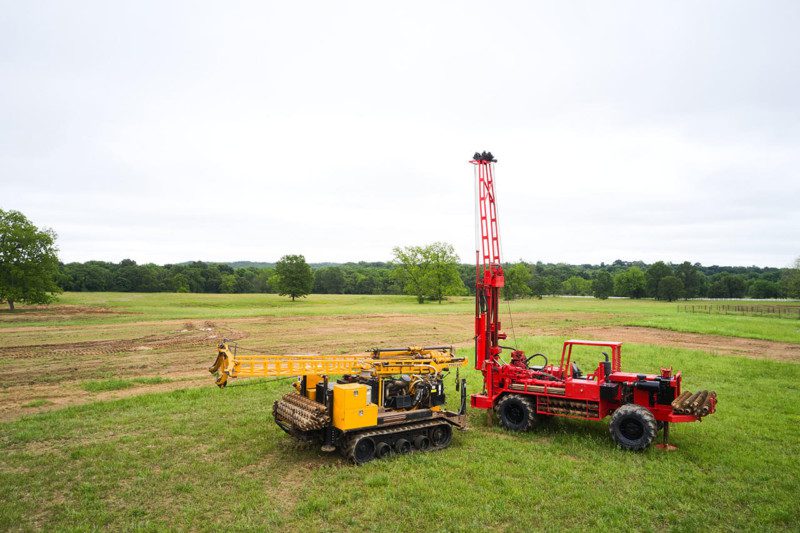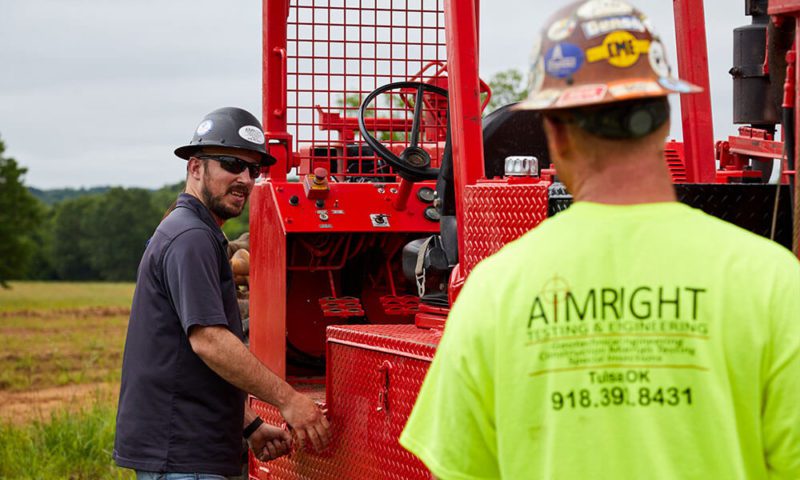 Mobile drilling rigs are often mounted on trucks of varying sizes, ranging from a heavy-duty pickup truck to a large truck similar to those used as utility company vehicles. Not every drilling site is located alongside a paved, well-maintained roadway. In fact, some drilling sites are extremely difficult to access. For these projects, we use a mobile drilling rig mounted atop an all-terrain vehicle (ATV).
Mud and interior site space can be challenging. We use portable drilling equipment and all-terrain drill rigs for extremely soft or unstable soils. Your site can be accessed no matter the weather conditions. For every project, we properly sample soil and rock materials to characterize subsurface materials and the site. AIMRIGHT personnel samples soils using many types of samplers such as the Standard Penetration Test (SPT) split-spoon sampler and the Shelby- tube sampler.