With AIMRIGHT"s Building Envelope Consulting, we add value to the building owner during all stages of a facility life cycle, including design, construction, and renovation as well as operations and maintenance.
From pre-construction consulting, mock-up and jobsite testing, fabrication and jobsite inspection to special inspections, AIMRIGHT's proven professionals are known for their ability to recognize and troubleshoot problematic window assemblies, roofing and waterproofing design issues before they substantially impact budgets and schedules. AIMRIGHT offers post-construction assessment and forensic evaluation together with consulting services for those issues that surface after installation of the envelope component.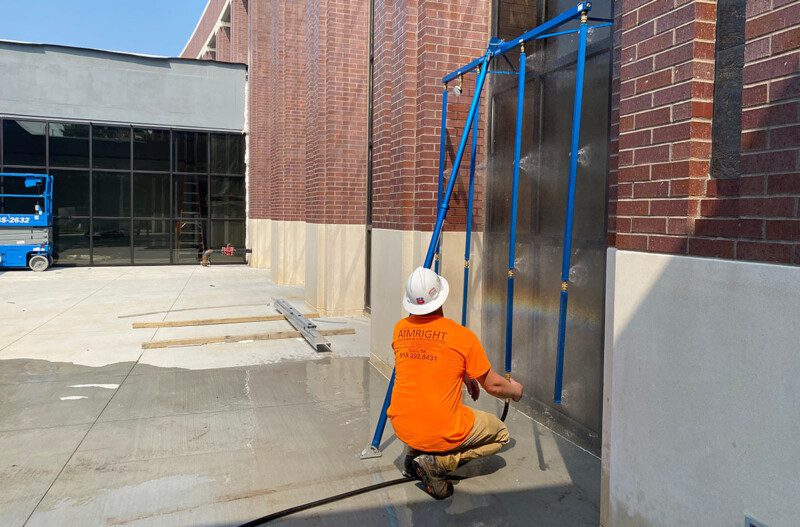 The performance of the building envelope is critical for the structural integrity, durability and effective operation of any facility. Performance failures due to uncontrolled moisture, heat or air loss can devalue a building – bringing added legal, maintenance and remedial costs.
The Building Envelope is the boundary between the exterior and interior environments and includes the roof, exterior walls, windows and doors, and the foundation. A properly designed and constructed Building Envelope provides improved thermal performance, moisture protection, and air leakage control.
Top 5 Reasons for a Building Envelope Inspection:
Save Money
Decrease Energy Usage
Lengthen the Life of Building Materials
Improve the Environment Within The Building
Improve Operations and Maintenance of the Building
Contact us today to schedule your building inspections!